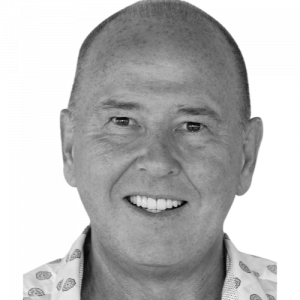 Bob Garner is co-owner of Casal dei Fichi, sustainable holiday apartments in Le Marche, Italy. He is a passionate advocate for the environment, working to inform, persuade and lobby all parts of the short-term rental industry to acknowledge that we each have a role to play in tackling the climate emergency.
His latest campaign centers on inviting all event and conference organizers in the short-term rental sector to take action to be more eco-friendly. Conferences have the opportunity to reach widely into our community,  setting the agenda and creating change for the better.
Thursday, 26th May
12.15 – 12.45

The climate emergency is forever in the news but the average response from most vacation rental professionals is hard to even spot!
Maybe that is because fundamentally there are only two reasons in favour of making your business more eco-friendly and a dozen reasons not to bother. Let's look at these in balance and see which way the scales tip.
BACK TO CONFERENCE SCHEDULE