The Premium Event for Professional Property Managers
Scale Rentals is the new VIP conference for medium to large short-term rental property management companies scaling their business in the short-term rental industry.
Join the leading accommodation providers in Europe as we learn about property acquisition, raising capital, emerging technology, exit strategies and much more.
FREQUENTLY
ASKED
QUESTIONS
What you need to know
Who should attend Scale Rentals?
The Scale Rentals Show is dedicated to professional property management companies in the short-term rental market managing 25 or more units and looking to grow their business.
When and where is it?
The Scale Rentals Show will take place at the World Trade Center in Barcelona on May 17th and 18th 2023.
Who's speaking?
Our schedule is yet to be confirmed. You can see who spoke in 2022 here.
What day should I attend?
Wednesday 17th May is dedicated to property managers with a portfolio of 25-49 units. Thursday 18th May is exclusively for companies managing 50+ units.
What's the cost?
Scale Rentals Show tickets are priced at €199 per person
Early bird tickets €90 per person (up to 31 Dec 2022)
Please note: Maximum of 3 tickets per company
What's included?
Scale Rentals Show tickets include access to a full-day of presentations from industry experts, networking with other leading property management companies plus breakfast, coffee breaks, lunch and post-show drinks
Will the sessions be recorded?
No. All presentations will only be available to watch live in-person. Slides are sent to all attendees after the show.
Where can I confirm my ticket?
As soon as we receive your registration below and we're able to confirm that you are managing at least 25 short-term rental units, we will send you a link to confirm your ticket.
I'm not directly managing any rentals units, can I attend?
Scale Rentals Show is 100% focus on property management companies. If you're not directly involved in property management you can visit our sponsors and partners page.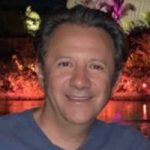 Want to thank Damian Sheridan and Gianpaolo Vairo for their #ScaleRentalsSummit event in Barcelona last week. It was an event of learning and connect with new friends, sponsors and property managers. I look froward seeing you next year again in Barcelona
Incredible few days in Barcelona last week at the Scale Rentals Show. Some very insightful presentations, and massive value to be had from networking with other Property Managers. Well done to Damian Sheridan & Gianpaolo Vairo on pulling this one together, we will be back next year!
I'm hoping ScaleRentals is the first of many. We witnessed a collective audience representing 30,000 properties, which would equal the inventory of the 3rd largest rental company in the world! With this number of liked minded professionals all networking in a post-Covid atmosphere of enthusiasm and anticipation, the outcome was great with plenty of takeaways of new product opportunities, strategies and information. Not to mention meeting newfound friends and old colleagues and all in a great location. Not to be missed!
Back from 2 incredible days in #Barcelona where the Scale Rentals Show was held Very interesting presentations, from the importance of #tech and data in this market, to the ecological and #sustainable aspect of it The short term rental market is in full expansion and this is only the beginning! Thanks to Damian Sheridan and Gianpaolo Vairo for making this possible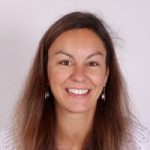 Last week I was at the Scale Rentals Show, an event for property managers oriented to scale with professionalism. It was good to connect and learn from many property managers and short term rental associations. Thank you, Gianpaolo Vairo Damian Sheridan , Simon Lehmann Deborah Labi and the entire Scale Rentals Show organisation's team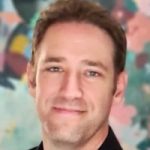 The first Scale Rentals Show and I'm incredibly proud to have represented Nox Cape Town here in Barcelona for the past few days. Been outstanding to meet our industry partners; to learn from the best in the industry and to be inspired about our segment of this incredible industry. I've learnt a lot and met so many great people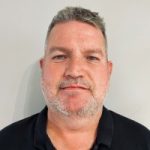 Massive congratulations to my great friend Damian Sheridan and his business partner Gianpaolo Vairo for putting on one of the best #shorttermrentals events in the World, over the last two days in Barcelona. I feel privileged and humbled to have networked, hung out with, drink beer, and have proper belly laughs with, the most respected property managers, speakers, creative entrepreneurs, consultants, and software gurus in The Short Term Rentals sector.
Last week we attended the Scale Rentals Show in Barcelona. More than 100 property management companies from around the globe and more than 20 countries were reunited in this incredible show. Useful content, specialist providers in #STR and great speakers. Thank you Damian Sheridan and Gianpaolo Vairo for organizing such event. Looking forward for the next one!
Thanks Scale Rentals Show for a fantastic experience. It is always terrific to catch up with old and new friends of the short term rentals industry. Manuela Lucia Garcia Matas and me will come next year for sure.
If you manage over 25 properties and you'd like to attend, please send us your details and we'll be in touch shortly afterwards